This page is dedicated to setting up your computer's sound channels

One of the biggest problem comes from the sound setup. No matter what interface you are using for your digital modes there will be some setup required. The first and most important, do not use your internal sound card, use the sound system from the digital interface. If you are using the ICOM 7600, in my case, then the audio is provided via the USB port. Other radios such as the Elecraft K# etc also provide this output. If your radio does not have audio out on a USB port you can use one of several good interfaces such as SignaLink, RIGblaster or microKEYR II.
It is important to note that when you install your radio or digital interface the CODEC is installed with it. You need to check that your Windows sound system has not defaulted to this CODEC or all your Windows sounds etc will be sent out over the radio's frequency. Almost everyday I am on JT-65 or on any of the digital modes I hear Windows sounds being transmitted, so check your speaker icon and make sure.
For the more adventurous, go to Wikipedia for a description of CODECs.

In the lower right hand corner of your desktop click on the speaker icon to make sure you are still sending windows sounds to the desktop speakers. On my desktop I use the HDMI out of my computer to the monitor. I plug my speakers into the audio out of the monitor, this audio comes across with the HDMI connection. There are many possibilities for other systems so get familiar with your system and save us all from listening to your desktop activity over the air.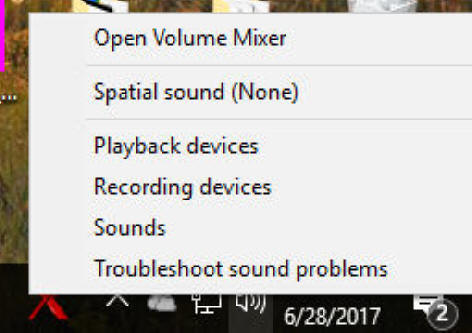 To setup your sound levels for your new CODEC right click on the speaker icon and select Sounds. I am using Windows 10 64 bit but as I remember Windows 7 is the same. If you are still using XP the icon is still in the same place but the display is different.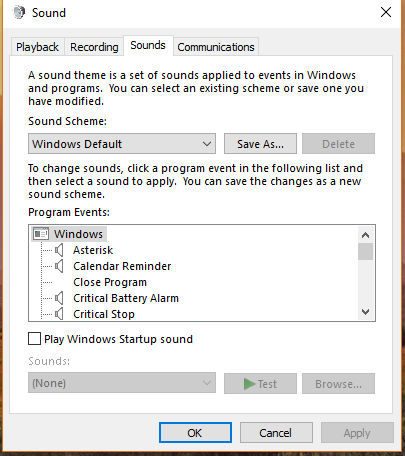 After you click on Sounds you should arrive at the General tab, we are interested in Playback and recording tabs.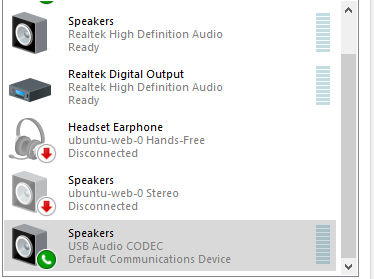 When you click on the Playback tack you should see this screen. Double click on Speakers that are appropriate to your interface, in my case it is the USB Audio CODEC.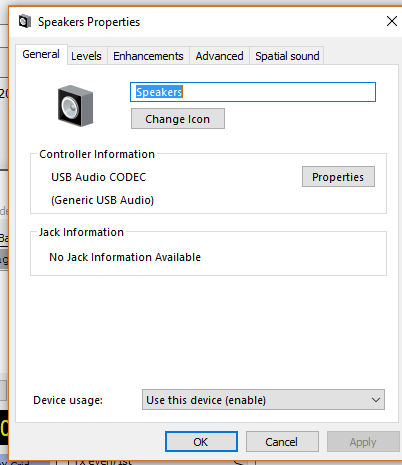 After you double click on the Speakers icon you should see this screen, we are interested in the Levels tab.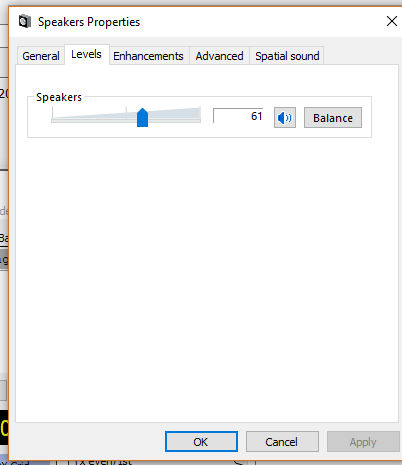 Set the level to around 50% and click OK. You may have to adjust it later.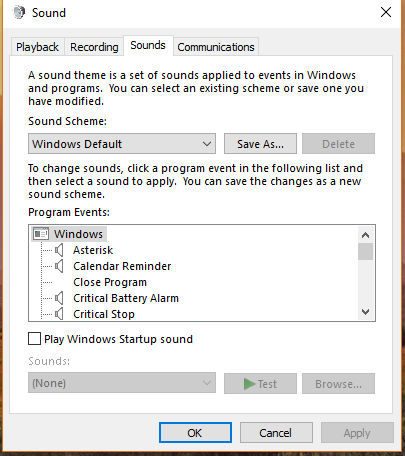 You are back at this screen now click on Recording.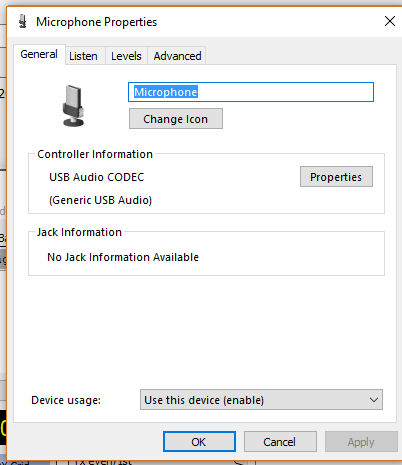 You should now be in the Microphone Properties General tab. Click on Levels and proceed to the next tab.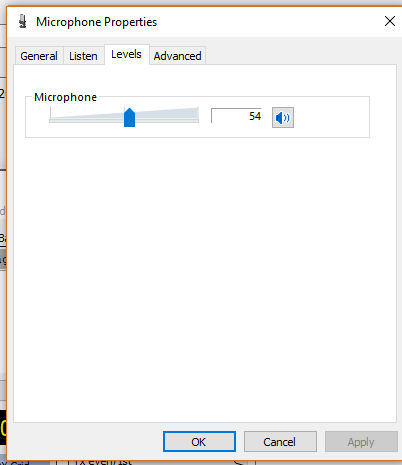 In the Levels tab set the Microphone level to approximately 50%, you may need to adjust this later. Click OK and close out your sound setup.
You should go back to WSJT-X, JT-Alert. If you have setup WSJT-X then proceed to JT-Alert setup.