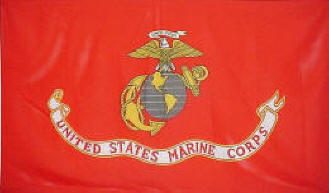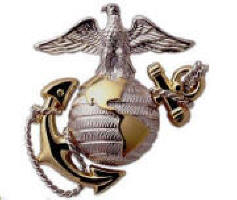 Richard J. Pestinger a proud Marine
Always faithful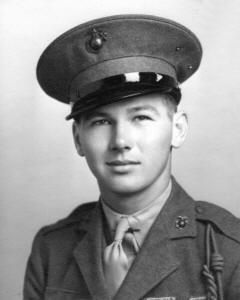 Click for Taps
Born Sept 4, 1921, Died February 16, 2012
Dad was 90 years old when he died February 16th 2012, on his brother Philip's 86th birthday, in Albuquerque, NM. My mother who is 90 survives him. He fought for his country and had his shoulder blown out on Tarawa. He fought the government for more then 58 years to get full disability. They finally gave it to him but he died 6 months short of a full 10 years of disability and left my mother without any pension. He was always in pain but never complained!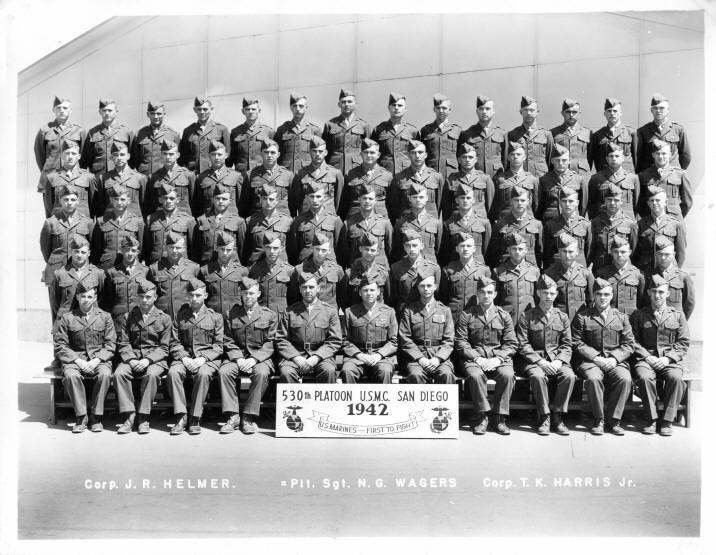 Boot Camp, dad is top and 8th from right, he was 21 years old
F Company 2nd Battalion 2nd Marine Division

Dad is 7th from right on bottom row.
The following are sections of the above picture.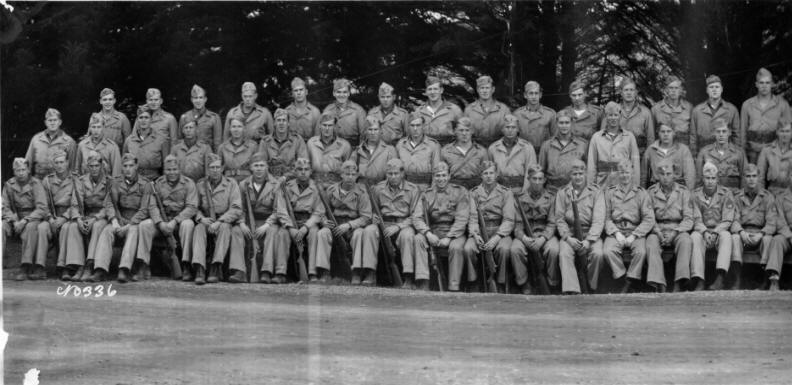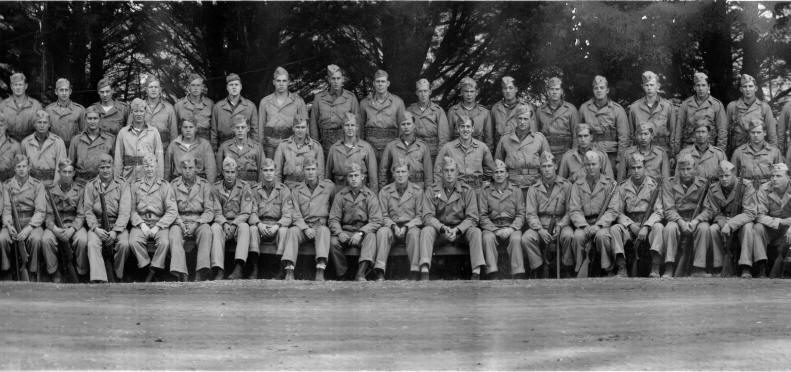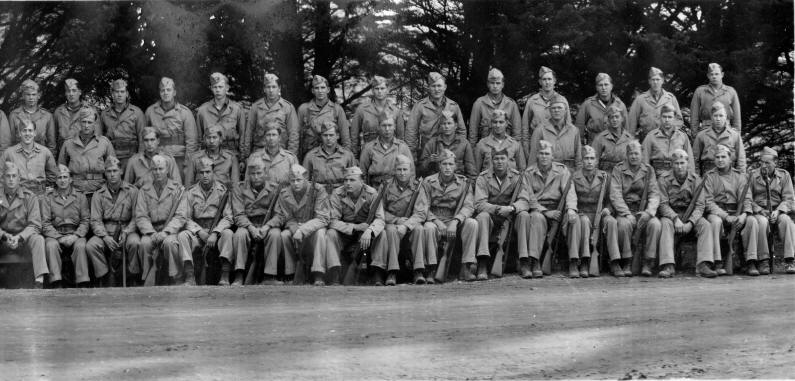 New Zealand 1942. Dad is top 3rd from left. I'm not sure if this is a squad, there are too many men.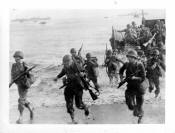 (Adobe Flash player must be installed)
Guadalcanal slide show, I have many more pictures but they are too graphic or inappropriate topless natives. These are pictures from my dad's war album from almost 68 years ago.
Dad told me that the 2nd Marine division, his unit, came in to mop up Guadalcanal after the 1st did the major assault. His job was to clean out the palm trees every morning of snipers, they climbed up during the night. He carried a browning automatic through the Guadalcanal and the Tarawa campaigns. Two movies about these Marines were Guadalcanal Diary, in which the 1st Div. takes the island, and the second movie is Battle Cry which was about dad's unit on the island.
Dads discharge papers
Dad served in the South Pacific on New Zealand, Guadalcanal, Tarawa Atoll and pear Harbor. He was wounded during the landing on Tarawa.

Dad receiving his combat awards.
Dad at the San Diego Naval Hospital
PDF of dads award commendations
A Poem to his brother Billie from Guadalcanal